High-quality video content creation is becoming essential for companies and brands all around the world looking to engage their audience and stand out from the competition. But producing professional videos requires a significant investment. And in most cases, without any experience in video production, it is hard for marketing managers and directors of marketing to evaluate the cost of the project.
In this comprehensive guide, we'll define the most important corporate video production cost aspects, and break down the typical numbers associated with corporate and promotional video production so you can budget realistically for your next project, whether you are a business owner, or a marketing manager. We will also give you a piece of advice on how to reduce and optimize your video production cost.
The Many Factors That Influence Video Production Costs
Answering the question "How much does professional video production cost", several key factors determine the overall Benjamins count needed to produce top-notch business videos:
Video Length – Production costs correlate directly to the length of the finished video. For example, with the same production quality, a 30-second commercial will cost significantly less than a 5-minute brand video. Still, every project is unique and the length is not the only cost factor.
Production Scale – The size and complexity of the video production also impacts costs. Videos with minimal filming gear needs, simple scripts and storyboarding, and smaller crews are less costly. On the opposite – large, intricate productions involving detailed storyboards, special effects, and big teams – they all end up on the higher budget end.
Video Style – More motion graphics, animations, visual effects, illustrations, and other enhancements drive prices higher. They are more time consuming, requiring specialized skills to execute. Simpler, more straightforward video styles are cheaper.
Shooting Location – Filming on location costs more than a studio shoot due to transportation and rental fees for securing optimal venues. More time is also spent setting up and breaking down equipment on location.
Quality Level – The higher the production standards – using RED or Arri cameras, professional lighting packages, experienced crews – the greater the investment required. There are always ways to reduce costs if needed by using cheaper but still a decent quality gear and amateur resources. The last is not quite recommended.
Content Customization – Prices are also impacted by the level of customization required. Videos featuring client-specific branding, messages, actors, props, and settings cost more than generic, stock-template videos.
Animation – For explainer and instructional videos, animation is more expensive to produce than simple screen recordings but can be very effective for complex topics. The more VFX, animated texts, and animated sequences needed, the higher the price.
If you're in pursuit of a concrete estimate for your video endeavor, you're welcomed to obtain a project quote through our user-friendly online form. If not, continue reading to explore 10 elements that influence the cost of video production for a brand, product, or corporate entity.
VIDEO PRODUCTION COST BREAKDOWN
Project Management and Coordination Expenses
The role of a project manager or coordinator transcends mere administrative duties. They are the guardians of the video production budget, ensuring that production costs remain within bounds. They also orchestrate the production timeline, ensuring every stakeholder involved adheres to their deadlines, a principle that is paramount in video production.
In the realm of video production, the project manager or coordinator is often designated as the producer.
Typical Costs: Anticipate paying $35 an hour for a recent film school graduate and $320 an hour for a seasoned video production professional. Typically, in places like Los Angeles, San Francisco, and comparable metro areas, the executive producer usually receives a flat rate.
Script Development Costs
Should your video endeavor necessitate a script, securing a professional scriptwriter is imperative. The costs for script development can fluctuate, contingent on whether a comprehensive script or a guideline for your on-camera spokespersons is required. Naturally, the cost is also influenced by the length of your video. Script-writing coordination can be managed on your behalf.
Typical Costs: The expenditure could range between $70 and $200 an hour for a skilled scriptwriter to conceptualize a video, create a storyboard, and pen down a script for your video.
DECONSTRUCTING VIDEO PRODUCTION COSTS
1- Expenses in Project Management and Coordination
The responsibilities of a project manager or coordinator go beyond simple administrative tasks. They are the stewards of your video production budget, working meticulously to ensure that the costs don't overshoot the allocated funds. They also oversee the production schedule, ensuring timely delivery by all parties involved, a crucial aspect in the world of video production.
In this industry, the individual wearing the hats of project manager or coordinator is often referred to as the producer.
Typical Costs: Plan on allocating $32 an hour for a budding filmmaker fresh out of school and up to $370 an hour for a seasoned professional in video production. In metropolitan areas akin to Los Angeles, San Francisco, it's commonplace for the executive producer to command a flat fee.
 2- Investment in Script Development
When a script is a prerequisite for your video project, engaging a proficient scriptwriter becomes essential. The investment in scriptwriting can vary, hinging on whether a detailed script or a succinct outline for your on-screen representatives is needed. Additionally, the length of your video also plays a role in determining the cost. We can facilitate the coordination of script-writing for your project.
Typical Costs: Expect to allocate between $30 and $170 an hour for an adept scriptwriter to formulate a concept, draft a storyboard, and write a script for your video.
3- Expenses for Engaging On-Screen Talent (Actors, Models)
On-screen Actors
Voice-over Actors
Union or Non-Union
Extras
Customers
Should you choose to avoid the spotlight and opt for actors, models, or voice-over professionals instead, the expenses incurred will be contingent on their experience, expertise, and the duration of their engagement. We can manage the coordination for such engagements on your behalf.
Typical Costs: Within the expansive Los Angeles and San Francisco vicinity, the typical charges from actors, models, and voice specialists range between $70 and $1000 an hour, influenced by demand, experience, and union affiliations.
4- Expenditure on Diverse Visual Assets
Most videos are enriched by additional shots that complement the on-screen narrative. In our field, these are known as B-roll or cut-away shots. For instance, a video detailing a product or service might feature interspersed shots of the said product or service in use. Visual representation of the discussed topics not only retains viewer attention but also enhances information delivery.
Allocations in your video production budget will be made for such supplemental visuals, encompassing:
Still Images
Stock Photos (Royalty-Free)
Licensed Photos
Custom Photography
Video
Stock Video (Royalty-Free)
Licensed Video
Custom Video
Illustrations/3D Elements
Stock Illustrations
Custom Illustrations
Purchased 3D Models
Stock visuals are usually more accessible and economical compared to custom-made ones. However, the limitation of stock visuals is the lack of exclusivity, as they are available for use by others.
Typical Costs: Stock images can be acquired for as low as $10 each, and 4K and HD stock footage can start from $30 each. Premium stock images will invariably cost more. We can facilitate the acquisition of stock images or direct you to a reliable provider with an extensive collection of stock art. The cost for B-rolls and cut-away shots typically range between 15% and 50% of the total shooting budget, contingent on the time and camera type required for capturing additional footage.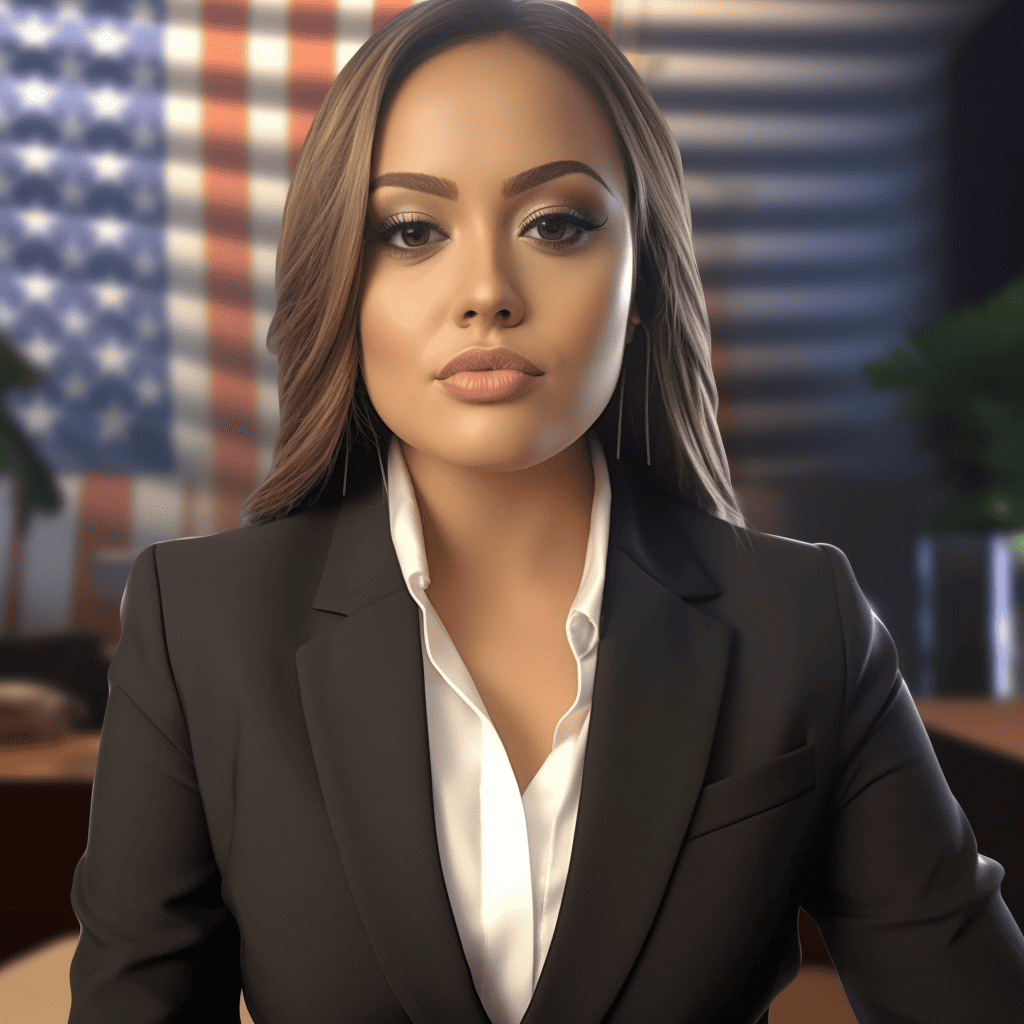 5- Expenditure for Incorporating Special Effects in Videos
When a video project necessitates the inclusion of special effects like animations, motion graphics, or title overlays (also recognized as lower thirds, captions, and Chyrons), it escalates the overall video production cost. For brand videos aimed at promoting or selling a product or service, or generating a stream of leads, incorporating a call to action through graphic special effects is highly advised.
Typical Costs: The spectrum of needs varies; some videos might need straightforward graphics, while others might be fully animated. The costs for basic editing can vary between $50 and $350 an hour. Special effects, on the other hand, can range from $150 to well over $520 an hour, depending on the intricacy involved. The pricing for top-notch 3D animation is influenced by the animator's experience and the project's complexity.
6- Expenses Related to Filming Locations in Video Production
The choice of shooting location poses several questions. Will it be indoors or outdoors? Is there a need for a sound stage or a studio? Will multiple locations be involved? Is green screen filming required? Will there be travel between different locations?
Studio Rental
Fees and Permits
Local or Travel
Building Rental
Typical Costs: The primary determinant of location-related expenses in your video production cost is the total time allocated for production. Efficient planning can optimize the output within a specific timeframe, underscoring the importance of meticulous scripting and storyboarding. Should a studio be requisite, the costs in areas like San Francisco and Sacramento, oscillate between $125 and $830 an hour, contingent on the studio's dimensions.
7- Costs for Music Licensing
Is there a need for distinctive sound effects or supplementary audio in your video? While some platforms offer music without licensing fees, it's crucial to scrutinize the terms (our video product cost encompasses this service). When integrating music into your videos, you have three alternatives:
Stock Music (Royalty-Free)
Licensed Music
Custom Score
Typical Costs: The pricing for royalty-free music can begin at a mere $20 for a track lasting 2 to 3 minutes. However, engaging an audio engineer to compose a unique piece for your video can elevate the costs to between $800 and $1,500 or even more, contingent on the musician's proficiency and the project's requirements.
8- Expenditure on Video Production Crew
What are the costs associated with hiring a camera crew, or even a complete video production crew?
The number of individuals required for your video's production hinges on the project's intricacy, the duration, and, inevitably, your budget. For instance, an animated video eliminates the need for a camera operator, makeup or hair stylist, or a lighting expert.
Director
Director of Photography (DP)
Camera Operator
Lighting
Sound
Grip
Makeup/Hair
Editor
Motion Graphics Artist/Animator
Typical Costs: In places like Los Angeles, pivotal roles like the director, director of photography (DP), and editor usually command between $100 and $200 an hour. Sound experts, equipped with their own gear, typically charge between $65 and $95 an hour, while lighting experts usually range between $45 and $75 an hour.
9- Costs for Video Rendering and Compression
Video rendering and compression are often considered the "invisible" phases in the video production process as they operate in the background. Typically, the expenses related to video rendering and compression are integrated into the editing time and budget allocations.
This process entails importing footage into an editing system, rendering it post-edit into a suitable format (usually for web or broadcast), and subsequently uploading it to its hosting platform (like Vimeo, YouTube, or other channels). This procedure demands substantial computer processing time.
Typical Costs: The costs associated with video rendering and compression can either be amalgamated with services like editing or can be itemized as an hourly charge in the budget. The rates generally fluctuate between $35 and $80 an hour, contingent on the computer's processing capabilities.
10- Incorporated Overhead Expenses in Video Production
Equipment (cameras, lights, sound, studio, computers, software)
Insurance (liability and workers' compensation)
Typical Costs: The spectrum of filming equipment can range from a $400 DSLR to a $25,000 ARRI camera. The fundamental principle is that the pricier the camera package, the more pronounced the difference in the final output. The chosen camera package can lead to daily expenses ranging from $150 to $3,000 or even more. Additional gear like teleprompters, jibs, steadicams, etc., can escalate the costs from $40 to $1,000 a day or beyond.
Typical Video Production Costs
To give you a better idea of how much does video production cost, or what is 1 minute video production cost, here are average production costs for common video types. As you can see, it varies a lot according to the above mentioned factors – every video production project is unique.
30-Second Commercial
Budget Range: $4,000 – $30,000
Overview: A high-impact spot ad to promote a product, service, or brand. Straightforward script, simple graphics, and quick editing.
3-5 Minute Brand Video
Budget Range: $7,000 – $50,000+
Overview: An "image video" to capture the mission and personality of a company. More time intensive with detailed scripting and editing.
60-90 Second Explainer Video
Budget Range: $5,000 – $25,000
Overview: A video to explain a complex product or topic through strong visuals and simple language. Requires robust animation capabilities.
2-3 Minute Interview/Testimonial Video
Budget Range: $3,500 – $8,000
Overview: Real customer interviews discussing their experience with a product/service. Straightforward shoot with some supplemental B-Roll needed.
1-2 Minute Social Media Video
Budget Range: $4,000 – $20,000
Overview: A highly-polished video designed specifically for Facebook, Instagram, etc. Emphasis on visual impact and engagement.
The Major Cost Components of Video Productions
To understand what goes into typical video production budgets, it helps to break down the core elements:
Pre-Production Costs
The planning and logistical costs incurred before principal photography begins:
Initial creative concept development
Script writing and storyboarding
Crew hiring and travel coordination
Location scouting
Props and wardrobe acquisition
Talent booking
Production insurance fees
Production Costs
The expenses associated with the video shoot:
Crew rates – for director, videographer, assistants
Camera and lighting gear rentals
Additional equipment like dollies, stabilizers, drones
Travel and hotel costs
Catering and miscellaneous expenses
Post-Production Costs
The costs involved in editing and polishing the video content:
Editor and assistant editor rates
Motion graphics creation
VFX and animation (if needed)
Music licensing
Sound design, mixing, and color correction
Ways to Reduce Video Production Costs
If the budgets for top-tier video production seem beyond reach, know there are many ways to reduce costs without sacrificing quality:
Hire Lesser Known Yet Talented Teams – Avoid huge studio markups by working with independent, up-and-coming videographers hungry for a great portfolio piece.
Provide Your Own Scripts/Storyboards – Take the lead on creative direction to minimize paid concept development time.
Use Available Internal Resources – Your own product packaging, offices, brand materials, and employees make convenient free production assets.
Minimize On-Location Shooting – Staying in-studio as much as possible eliminates costly travel and rental expenses.
buy Affordable Stock Music/Images – Don't blow your budget licensing recognizable songs or stylized footage.
Limit Length & Complexity – Condense your storytelling and avoid unnecessary scenes. Shorter, simpler videos cost less across the board.
Negotiate Deals and Discounts – If working with bigger studios, don't be afraid to politely ask for discounts or concessions to fit your budget.
How Video Production Companies Determine Pricing
Reputable video production companies price projects based on their full scope, factoring in elements like:
The number of requested shoot days
The amount of equipment and crew needed
The level of pre-production required
The complexity of post-production editing and enhancements
The company's own pricing models and budgets
After an initial consultation, most studios will provide a comprehensive custom quote outlining projected expenses for the entire production, from start to finish.
If the initial quote exceeds your budget, you can explain your constraints and work with the studio to identify opportunities to scale back the production without sacrificing overall quality. Good studios want to earn your business and will make efforts to accommodate limited budgets.
Is Investing in Video Production Worth It?
While professional video production requires considerable capital, the benefits for brands make the investment worthwhile:
Increased Brand Awareness – Well-produced videos grab customer attention across social media and advertising platforms.
Improved Audience Engagement – Videos emotionally connect with viewers much better than static copy or images alone.
Higher Conversions & Sales – Product demos, testimonials, and brand stories in video drive interest and sales.
Enhanced SEO Rankings – Videos improve search visibility and click-through-rates for important keywords.
Product/Service Showcases – Video provides dynamic ways to demonstrate offerings that static collateral cannot.
Effective Employee Training – Video communication improves learning retention for onboarding and instruction.
In today's crowded, visual digital landscape, investing in quality video content gives businesses an invaluable way to break through the noise, establish deeper audience connections, improve messaging effectiveness, and ultimately drive tangible results. An experienced video production partner will ensure your budget pays off with long-lasting, high-impact marketing assets.
BOTTOM LINE: WHAT IS THE COST OF CREATING A VIDEO?
To initiate your budgeting, here are some ballpark figures: A professional corporate video production budget of 2 to 3 minutes usually ranges between $4,000 and $20,000. Many agree that the average cost of video production hovers around $1,500 to $7,000 per finalized minute, serving as a reasonable starting point for budget considerations.
It's crucial to maintain budget transparency when collaborating with a production company. Optimal projects commence when clients declare, "This is my budget, these are my goals, what solutions can you offer?"
Without a predefined budget, production companies are left to speculate. Exercise caution with companies that offer a singular price for a video or a series without detailing the components of that price.
So, to revisit the query, "How much do video production companies charge?" The straightforward response is that there isn't one. You could create a video on your smartphone and upload it to YouTube at no cost, or you could employ a renowned Hollywood producer for the same video, costing millions. The myriad of variables involved in video production costs makes a concise response impractical. Reach out to us with your project details, and we can delve into the precise aspects of video production pricing.
Join our newsletter
Get video tips and tricks right in your inbox!