YT and FB Ads Video Services
Utilizing Youtube Ads and Facebook Ads video production offers a plethora of advantages to businesses, ranging from heightened customer engagement to superior conversion rates and an abundance of leads. A meticulously crafted ad video helps demystify complex offerings, enabling viewers to grasp the value of a product or service, thus fostering informed decision-making.
Unlike traditional advertising channels, Youtube and Facebook Advertising video production empowers businesses to effortlessly seize the attention of their target demographic in a visually enthralling manner. Moreover, these ad videos can engender trust by presenting valuable information in an engaging narrative that nudges viewers towards taking the desired action. IT STARTS! Media specializes in curating compelling Youtube and Facebook Promo videos that not only resonate with your audience but also significantly boost your brand's digital footprint in the corporate video production domain.
What Is A Youtube/Facebook Ad Video?
A YouTube or Facebook Ad video is a concise piece that promotes your product or brand in an enticing and engaging fashion. It serves as an indispensable tool for elucidating complex narratives, processes, or offerings in a captivating and comprehensible way. By amalgamating striking visuals and compelling audio, these advertising videos assist viewers in gaining a thorough understanding of a specific topic or product. IT STARTS! Media is endowed with the requisite tools to fabricate top-tier YouTube and Facebook Ad videos that will enrapture your audience and drive substantial results. Our adeptness in corporate video production ensures a compelling narrative that not only elucidates but captivates, positioning your brand in the limelight of the digital advertising realm.
Types of Online Ads
We can craft a video that aligns seamlessly with your distinct needs and objectives. There are myriad types of videos, each serving a unique purpose and exuding a distinct aesthetic. Here are some of the most popular types of videos within the Youtube Ads and Facebook Ads video production realm:
Promotional Videos are engineered to spotlight a specific product or service to amplify its features. These videos can significantly escalate conversion rates, marking them as a stellar investment for businesses aiming to augment their digital traffic.
Branding Videos are crafted to encapsulate the essence and ethos of your brand, creating a resonant narrative that fosters a deeper connection with the audience.
At IT STARTS! Media, we transcend the conventional boundaries of corporate video production, offering a smorgasbord of video styles that resonate with your brand's ethos while catering to the preferences of your target audience on platforms like Youtube and Facebook. Our adept team is committed to propelling your brand into a realm of enhanced visibility and engagement.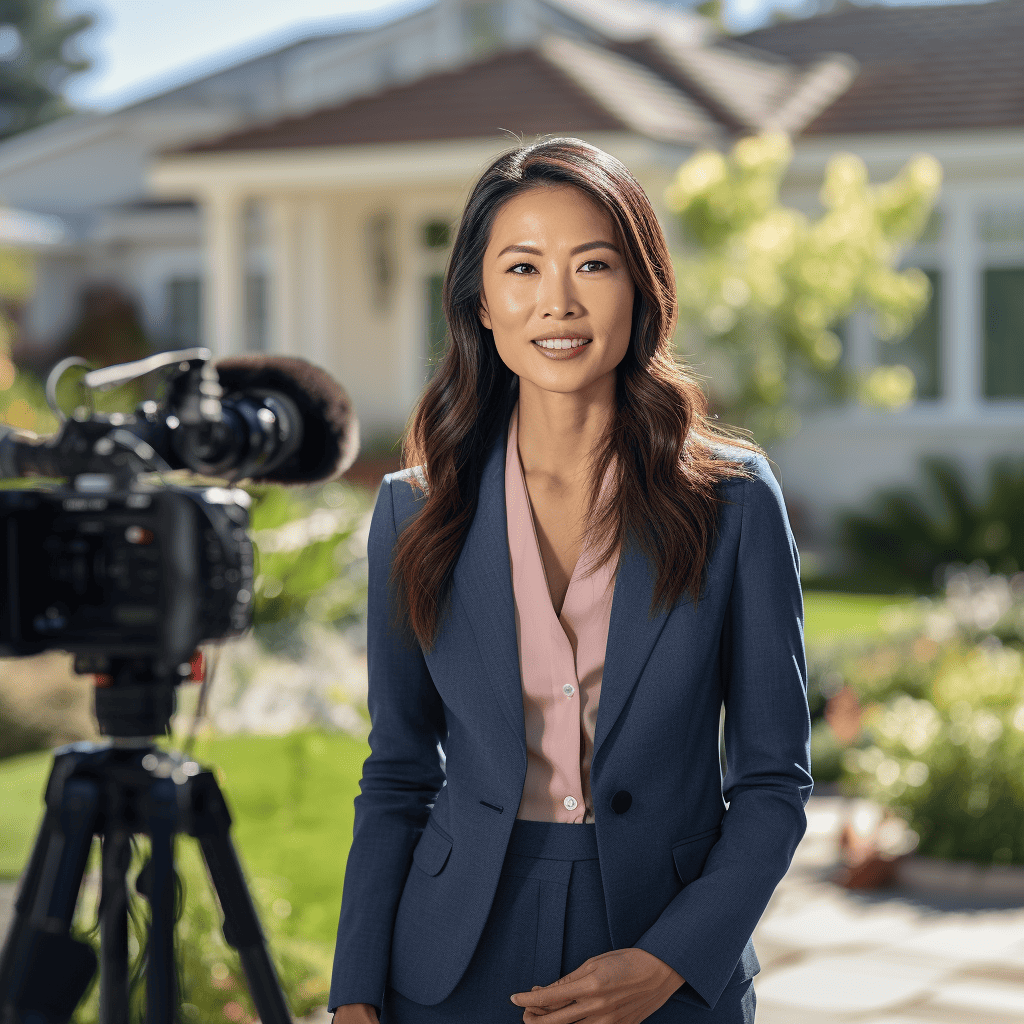 Custom Youtube Ad and Facebook Ad Video
IT STARTS! Media reigns supreme in the video production domain. We excel in crafting custom Youtube and Facebook Ads videos that are not only enlightening but also captivating. Whether your need is to promulgate your brand on Youtube, spotlight your offerings on Facebook, or any other corporate video production endeavor, we are here to assist.
Our crew of adept professionals will collaborate with you to concoct a video that aligns impeccably with your distinct objectives. A custom ad video proffers a myriad of advantages—it elevates the storyboard to a professional echelon, articulates your message in a potent manner, and the tailored voiceover alongside meticulous sound design conjures an immersive and engaging spectacle for viewers. It's this finesse in crafting compelling narratives that earmarks IT STARTS! Media as the unparalleled choice for Youtube and Facebook Ads video production.
Online Ads With Storytelling
Storytelling is the cornerstone of a producer's repertoire. A compelling narrative can captivate viewers, foster emotional resonance, and elucidate intricate concepts. This is the ethos behind IT STARTS! Media's mastery in crafting Youtube and Facebook Ads videos that narrate a story and drive impactful results.
Our cadre of award-winning producers, designers, and wordsmiths collaborate with you in this creative voyage. The formulation of an engaging and potent ad video mandates a meticulous approach. It's imperative to cognize the audience, message, and format whilst sculpting the video. Moreover, the infusion of storytelling techniques augments the video's allure and persuasive prowess. Engaging with an experienced producer who proffers a medley of styles culminates in a premium-quality ad video. IT STARTS! Media is your trusted companion in navigating the nuanced terrain of corporate video production, ensuring your Youtube and Facebook Ads videos are not only visually arresting but also narrative-driven, fostering a profound connection with your audience.
Which Type Of Online Ad Video Is Right For My Company?
Selecting the apt style of Youtube or Facebook Ad video for a company is quintessential for attaining triumph. An ad video that resonates with the brand's persona and message augments the customers' comprehension of the business ethos. Additionally, it assures that the video content is concise and cogent. IT STARTS! Media is a luminary in the realm of Youtube and Facebook Ads video production, equipped to craft a professional ad video that will unequivocally distinguish your company from its competitors. Our adeptness in corporate video production empowers us to weave narratives that are not only visually captivating but also deeply resonant with your brand's message, ensuring a substantial engagement and recall among your target audience.
Are Youtube and Facebook Ads Effective?
Youtube and Facebook Ads videos are potent as they furnish a brisk and engaging conduit for consumers to assimilate the offerings of a product or service. The visual tableau of these ad videos demystifies complex messages, rendering them easily digestible, which assists viewers in comprehending the product or service effortlessly. Moreover, studies have evinced that engaging with such ad videos can burgeon purchase intent by 85%, and augment understanding of the product or service by 62%. IT STARTS! Media is a stalwart in the domain of Youtube and Facebook Ads video production, and our dexterity ensures that your message is delivered to your audience efficaciously. Our prowess in corporate video production manifests in meticulously crafted narratives that not only encapsulate the essence of your brand but also resonate deeply with the viewers, fostering a seamless pathway from discovery to conversion.
Let's Work Together
IT STARTS! Media is your go-to destination for crafting engaging and effective Youtube and Facebook Ads videos that resonate with your audience. With a squadron of seasoned producers at our helm, we are adept at creating ad videos that are high-quality, succinct, and easily comprehensible. Employing the vanguard of tools and technology, we ensure that the end product is of unparalleled quality. By furnishing you with a polished ad video, IT STARTS! Media empowers you to etch a lasting impression on your viewers. Our proficiency in corporate video production is your asset in concocting a visual narrative that not only elevates your brand's visibility on platforms like Youtube and Facebook but also engenders a meaningful engagement with your target audience.
FREQUENTLY ASKED QUESTIONS
Join our mailing list today
Stay up to date on video marketing trends & more!