Best Video Production Agency in Dallas
At IT STARTS! Media, our Dallas video production company is regarded as top-tier thanks to our unrivaled mastery, stellar client outcomes, and cost-effective pricing. We provide a vast selection of services including video, graphic design, marketing strategy, web development, motion graphics, and photography. Our affordable rates paired with a commitment to superlative work establish us as the premier partner for any visual media need in the Dallas-Fort Worth metro.
With ingenious approaches and imaginative solutions, we consistently surpass expectations on every project, large or small. Our focus is not just on delivering polished videos but on driving measurable success through creative storytelling and strategy. This effectiveness has earned us distinction as the foremost firm for corporate video production throughout Texas. When quality, reliability and return on investment matter most, choose the experts dedicated to bringing your vision to fruition – IT STARTS! Media. Let's strategize how we can maximize your brand's potential through the power of video.
Dallas Video Production Services
IT STARTS! Media furnishes expert video production services in Dallas, Texas for all your promotional and advertising requirements. Centrally situated in the bustling Dallas-Fort Worth metroplex, we provide a comprehensive suite of video solutions while also traveling to communities across the Lone Star State.
Our accomplished team possesses extensive experience crafting corporate videos across Dallas' diverse business sectors. Whether your organization is located Downtown, Uptown, Legacy Central, or the suburbs, our professionals will capture the heart of your brand. We adeptly navigate the distinct character of Dallas neighborhoods, from the financial district to the artistic Bishop Arts to the technology hub of Telecom Corridor. Our intimate grasp of local dynamics empowers us to produce compelling videos that resonate with your target demographic and fulfill your objectives.
Venturing statewide, our expertise also serves organizations in Austin, Houston, San Antonio, and beyond. From spirited startups to stalwart corporations, our strategic approach and custom creative reflect the true spirit of communities across Texas. We are committed to transforming your corporate vision into engaging and impactful videos that authentically connect with audiences. Let us showcase the essence of your brand and elevate your presence throughout the Lone Star State.
Premier Destination For Top-Tier Video Production
Welcome to IT STARTS! Media, Dallas, Texas' premier destination for professional-grade video production. Our comprehensive range of services caters to a diverse set of needs, ensuring that every project we handle is not just a product, but a storytelling masterpiece.
We specialize in crafting Company Story Videos that narrate your brand's journey and ethos, connecting with your audience on a deeper level. Our Product Videos are tailored to spotlight the unique features and benefits of your offerings, making them stand out in a competitive market.
Our team's expertise in Commercial Videos combines innovative storytelling with a keen understanding of market trends, resulting in content that engages and captivates viewers. In the dynamic realm of Social Media Content, we create visually compelling and shareable content, aligning with the latest trends to capture your audience's attention.
Event Videos by IT STARTS! Media encapsulate the highlights and essence of your corporate events and conferences, preserving key moments with cinematic quality. Our Recruitment Videos are designed to showcase your company's culture and values, helping to attract the best talent to your organization. Recognizing the growing importance of online visibility, our YouTube Ads are custom-crafted to boost your brand's digital presence effectively.
For launches and announcements, our Promo Videos are an ideal choice, designed to create excitement and anticipation. We also excel in producing authentic and impactful Testimonial Videos, building trust and credibility with your potential customers. For the music industry, our Music Videos merge visual storytelling with artistic expression, perfectly encapsulating the artist's vision.
At IT STARTS! Media in Dallas, Texas, we pride ourselves on delivering high-quality, professional video production services, tailored to meet and surpass the diverse expectations of our esteemed clientele.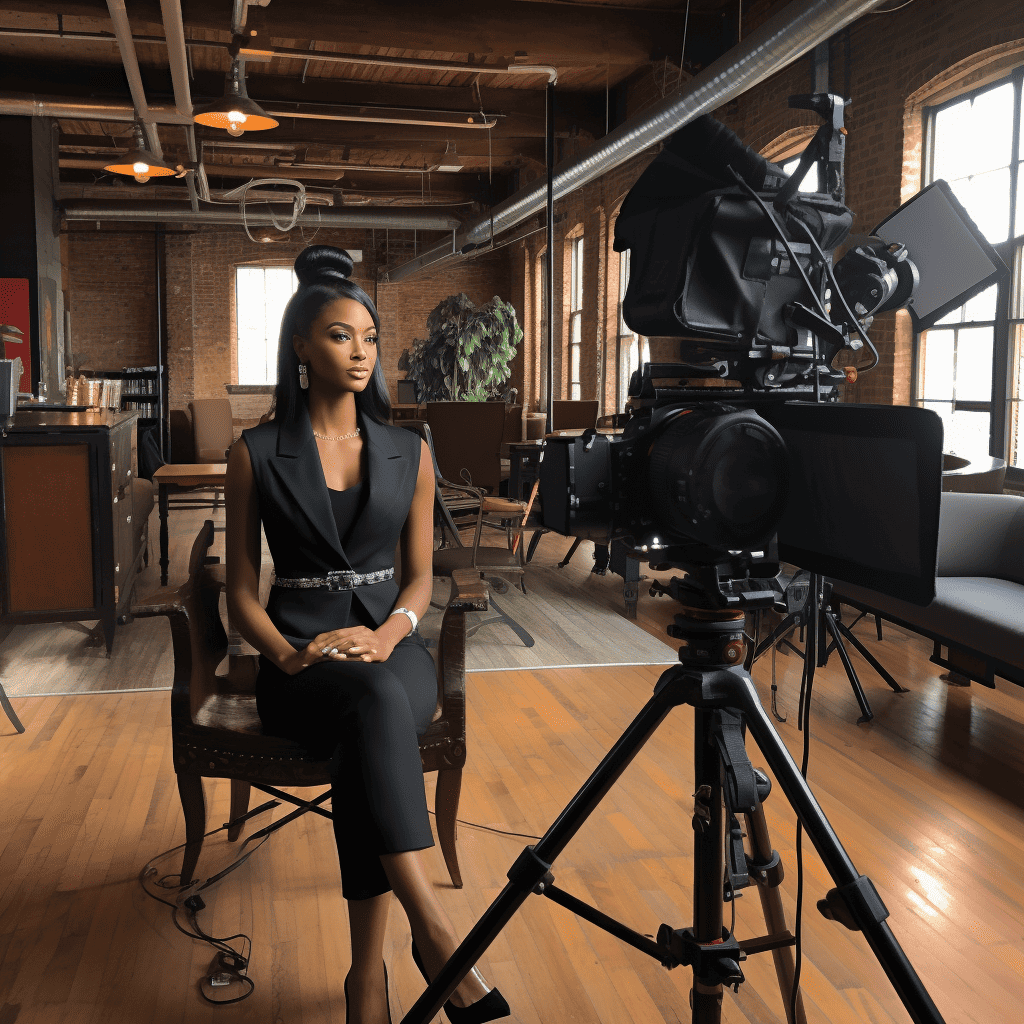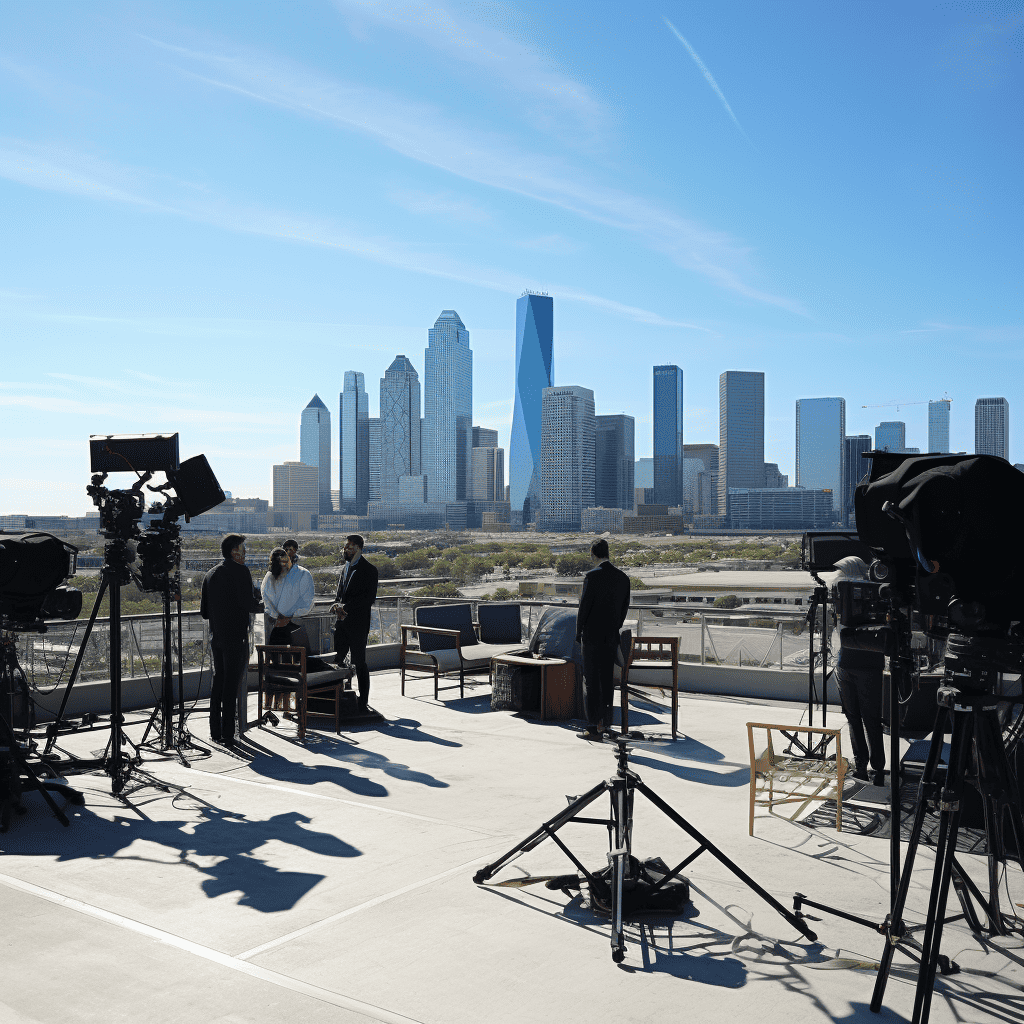 Video Production
As a distinguished video production agency in Dallas, IT STARTS! Media is a cornerstone for companies and brands in the vicinity, offering a canvas where visions transform into visual narratives. We excel in crafting pristine films tailored for marketing or informational vistas. Our ensemble of adept professionals, fueled by a shared fervor for their craft, incessantly explore novel avenues to propel our clients towards their aspirations.
The voyage from concept to screen unfolds through meticulous phases: ideation, filming, post-production, and dissemination. The ideation phase is a crucible of creativity, where storyboards breathe life into the video's blueprint, setting a solid foundation. As we transition into the filming phase, our lens captures compelling narratives, with every cut and transition meticulously crafted. The post-production arena is where the captured visuals are polished to perfection, ensuring every frame resonates with the intended message. The final leg, dissemination, catapults your story into the digital realm, making it accessible to a global audience. Our spectrum of professional video production services in Dallas is as diverse as the city's skyline, catering to a multitude of needs; be it a rhythm-infused music video, a riveting full-length feature, or an episodic television saga, each project is a testament to our unwavering commitment to excellence in the realm of corporate video production.
Production Process in Dallas
The production journey is the inaugural stride towards breathing life into a video. It's a realm where storyboarding, camera mastery, and meticulous editing coalesce to sculpt a finished masterpiece. IT STARTS! Media unveils a suite of video services in Dallas, meticulously crafted to assist businesses in curating professional and pristine video and television commercials. Our brigade of seasoned professionals, each a maestro in their domain, is dedicated to translating your vision into a tangible narrative.
Our prowess extends to capturing the essence of live events under the Texas sky and beyond, encapsulated in a myriad of formats. Our offerings are a holistic narrative journey, encompassing pre-production orchestration, on-site filming and recording, the magic of editing and green screen alchemy, culminating in robust distribution avenues. Every facet of our service, from the initial sketches on the storyboard to the final cut, is a meticulous effort aimed at not only meeting but exceeding the expectations synonymous with being a top-tier video production agency in Dallas. Each frame we craft is a blend of Dallas's vibrant ethos and your brand's narrative, meticulously designed to resonate with your audience and leave a lasting imprint in the competitive corporate video production landscape.
Dallas Video Production Services
IT STARTS! Media is a beacon of multimedia services in Dallas, offering a rich array of corporate and promotional video production services. Our seasoned cadre of professionals orchestrates these services through a variety of channels including email, phone, and online chat, ensuring a seamless communication and project evolution.
Our comprehensive video solutions are tailored to meet the unique demands of the Dallas business ecosystem. From conceptualizing riveting narratives to executing a polished final product, our adept team navigates each phase with a blend of creativity and technical acumen. As a leading video production agency in Dallas, we intertwine the essence of your brand with the dynamic Dallas market, creating a digital narrative that resonates, engages, and propels your brand into the spotlight. Through a blend of cutting-edge technology and innovative storytelling, IT STARTS! Media is where your vision transcends the ordinary and enters the realm of the extraordinary.
Video Editing in Dallas
At IT STARTS! Media, we unfurl a spectrum of services meticulously curated to empower clients in Dallas to weave high-caliber video content. Our ensemble of adept video editors, wielding a repertoire of skills essential for every production phase, from project orchestration to meticulous editing, stand ready to bring your vision to life. Sharpened through experience, well-versed in the art of storytelling, our video maestros excel in adhering to deadlines while maintaining a symphony of communication.
Our editors are not just technicians, but narrative architects who build compelling stories that resonate with your target audience. As a distinguished video production agency in Dallas, our core ethos is to ensure that the pulse of your brand is felt through every frame, every transition, and every narrative arc. Our commitment to excellence in corporate video production is your gateway to captivating, engaging, and impactful visual storytelling in the heart of Texas.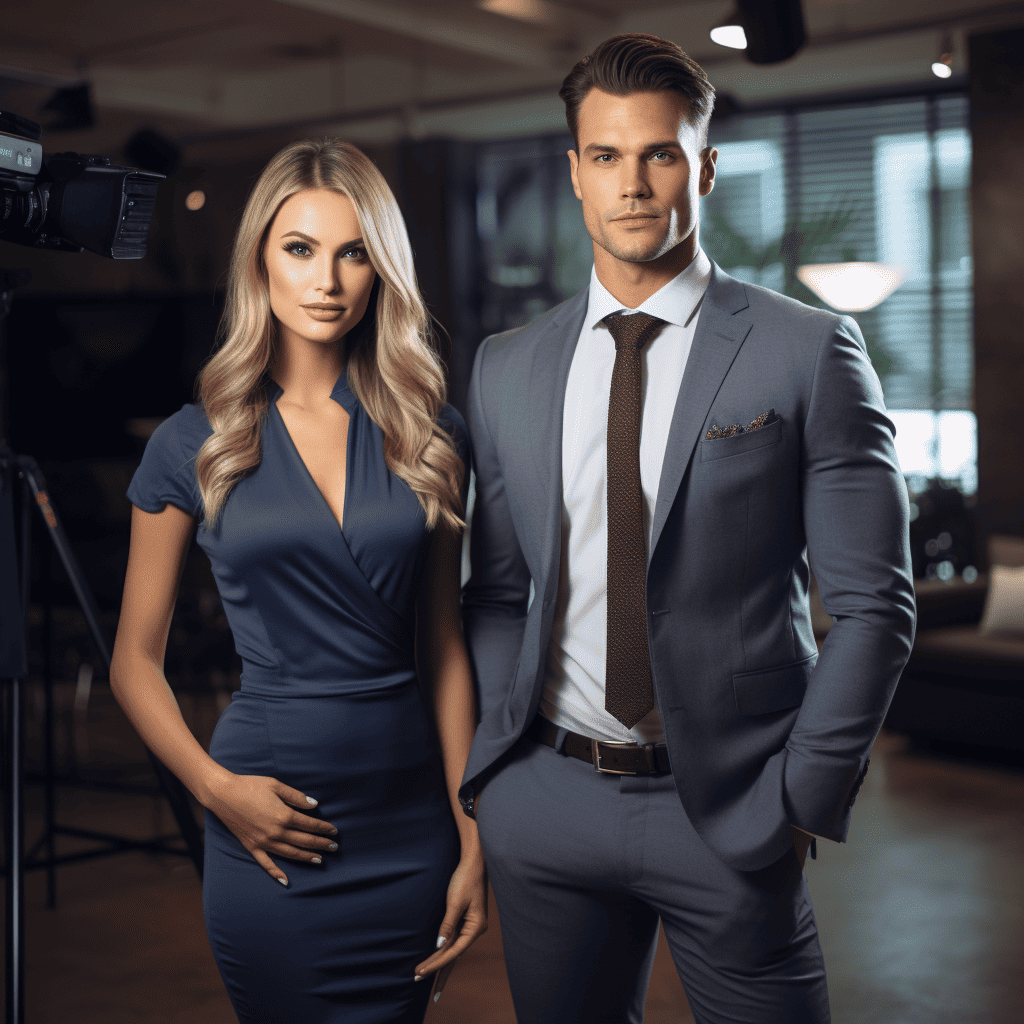 Commercial Content Production in Dallas
We extend our high-quality commercial production services to the heart of Dallas, Texas. At IT STARTS! Media, our cadre of seasoned professionals stands ready to assist you in crafting engaging and impactful videos that will elevate your business by weaving compelling narratives. Our expertise spans a wide spectrum, capable of producing a variety of video types including music videos, commercials, product unveilings, testimonials, and beyond. In addition, we offer an array of marketing services designed to bridge the gap between your brand and its audience in the bustling Dallas market.
Our commercial content bifurcates into two distinct realms: educational and promotional. The educational content we create is a voyage of discovery, meticulously designed to enlighten viewers about your product or service, encapsulating the essence of informational storytelling. On the flip side, our promotional content is a persuasive narrative, crafted with a blend of creativity and strategic insight to entice viewers towards embracing your product or service. Each narrative we craft is a reflection of your brand's ethos, resonating through the competitive landscape of corporate video production in Dallas, ensuring your message doesn't just reach, but captivates and persuades, echoing through the heart of Texas.
Get A Quote for Your Video Production Project in Dallas
When the time ripens to procure a quote for your project, we at IT STARTS! Media in Dallas are at your beck and call. We proffer video services meticulously tailored to dovetail with your distinct needs and budget. Embracing the uniqueness of each project, we collaborate with you to ensure your vision blossoms into a visual narrative. Our brigade of seasoned professionals, masters in their domain, stand ready to guide your project through the realms of creativity and technical excellence.
Our firm extends a broad spectrum of video services, enveloping production, website design, and advertising, each with a wealth of customization options at your disposal. Through these tailored solutions, we empower our clients to achieve the precise outcomes they envisage. As a premier video production agency in Dallas, our mission transcends mere service provision; we endeavor to be the crucible where your ideas are refined and manifested into compelling narratives, echoing your brand's ethos amidst the bustling Dallas market. Our engagement is not just a project, but a partnership in carving a visual journey that resonates, engages, and leaves a lasting imprint.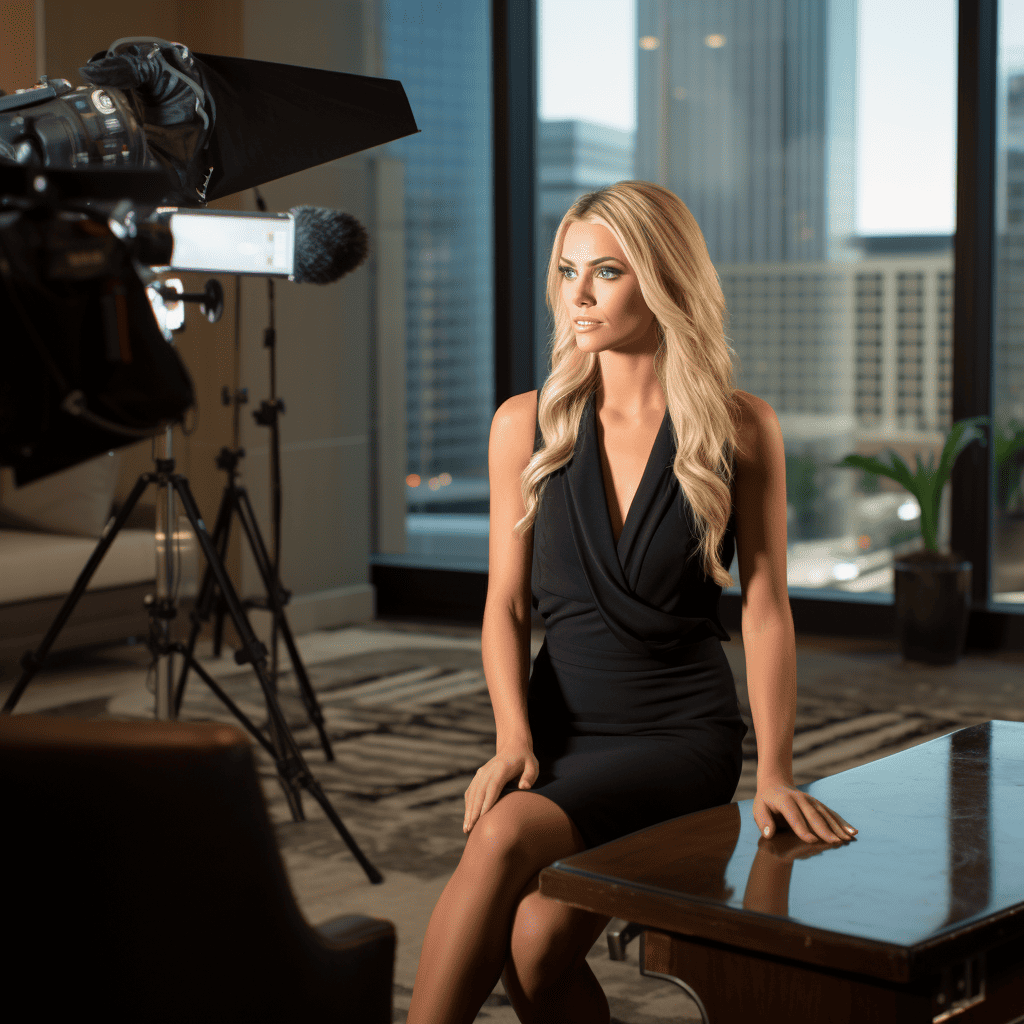 Let's Work Together
IT STARTS! Media emerges as your go-to sanctuary for video aspirations in Dallas, Texas. With a rich legacy of crafting hundreds of videos for a myriad of companies within and beyond the Dallas skyline, our repository of resources and seasoned experience equips us to create high-quality videos poised to beckon a new tide of customers to your doorstep. Moreover, our hallmark of reliable and trustworthy service extends beyond the video realm into the digital artistry of website design.
Being more than just a service provider, we envision ourselves as your ideal partner in navigating the video production journey. Our comprehensive offerings make us a one-stop haven for all your video and digital needs. With a blend of innovation, technical prowess, and a keen understanding of the Dallas market dynamics, IT STARTS! Media is not just a video production agency in Dallas; we are your ally in carving a resonant brand narrative in the heart of Texas.
Join our mailing list today
Stay up to date on video marketing trends & more!