Best Video Production Agency in Las Vegas
IT STARTS! Media stands out as the premier video production company in Las Vegas and Nevada for our stellar reputation, top-tier talent, and unmatched creative vision. When it comes to bringing your story to life on screen, we stack the odds in your favor.
Our all-star team has produced visually stunning videos for leading brands along the Strip and beyond. From concept to completion, we infuse productions with our signature Vegas flair. Our directors craft compelling cinematography, while our creative editing adds a touch of showmanship to every project.
But we provide more than exceptional videos – our full suite of services includes graphic design, web development, photography, and strategic marketing. This total package approach enables us to elevate your brand at every touchpoint.
And we don't just promise service – we deliver. Our proven track record of rave reviews and results speaks for itself. We collaborate closely to produce videos that captivate audiences and achieve your goals.
In Las Vegas, standing out from the crowd is the name of the game. With IT STARTS! Media as your video production partner, we stack the odds in your favor, ensuring a winning bet for your company and brand every time.
Las Vegas Video Production Services
Lights, camera, action! From the glittering neon of the Strip to the rugged beauty of the Mojave, IT STARTS! Media shines a spotlight on your business through one-of-a-kind video productions made in Las Vegas, for Las Vegas.
Our studio sits right in the heart of this pulsing mecca of entertainment, giving us unparalleled access to the people, places, and culture that breathe life into this city. This insider perspective allows us to capture the essence of your brand and weave it into cinematic narratives as vibrant and electric as the iconic skyline itself.
With our maverick team of creative visionaries, no request is too bold or outlandish. Want to film a high-stakes poker tournament in a suite at the Bellagio? A dance spectacular with Cirque du Soleil? A stunt scene with cars racing down the Strip? Our passion is turning far-fetched concepts into on-screen reality.
But glitz and glamour are only part of the picture. We dive deep into the diversity of local communities, from the upscale homes of Summerlin to the melting pot culture of Chinatown. Our productions highlight what makes your business special through the lens of authentic Las Vegas.
And when neon lights transform into starry desert skies, our talents extend far beyond city limits. Across the sweeping landscapes of rural Nevada, we craft cinematic storytelling that resonates with your audiences – from miners and ranchers to entrepreneurs seeking their fortune in this bold frontier.
In an industry where only the most daring thrive, IT STARTS! Media raises the stakes with our unmatched creativity, local know-how, and dedication to your vision. Let's roll those dice and make movie magic together in the one place where anything can happen. Las Vegas awaits!
Video Production
As Nevada's premier video production powerhouse, IT STARTS! Media spotlights businesses across the Silver State with show-stopping videos tailored with Tinseltown flair.
Our Las Vegas studio houses an all-star cast of creative visionaries, editors, cinematographers and producers ready to bring your brand's story to the big screens. We pride ourselves on guiding you through every scene – from storyboarding concepts in pre-production to filming on location to post-production polish. Our seasoned experts know all the tricks to craft a visual spectacle that steals the spotlight.
Looking for a sleek commercial to drive sales? A viral video campaign for social media? Training videos or documentaries? With our full repertoire of video services, we work closely with small businesses and major players alike to turn imagination into must-see video content.
And thanks to our insider's view of the Las Vegas landscape, we capture the culture and community that give this renowned destination its reputation. Our films tell an authentic story across Nevada that resonates with local audiences.
In a city where glitz, glamour and high stakes are the norm, IT STARTS! Media raises the bar for show-stopping video production. Our Sin City know-how ensures your brand always hits the jackpot and leaves viewers wanting an encore performance.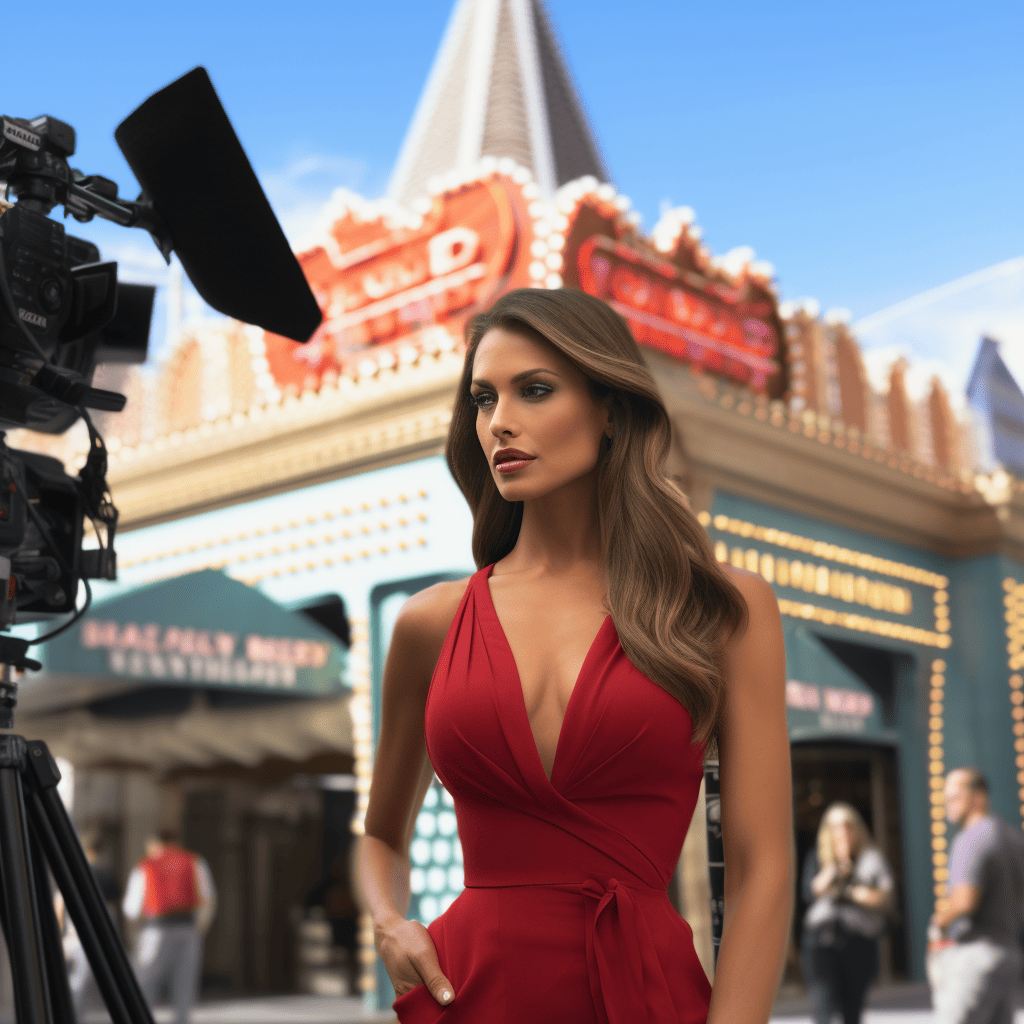 Las Vegas Video Production Process
For show-stopping video productions made in the Entertainment Capital of the World, IT STARTS! Media is the go-to team. Our production process delivers Hollywood-level videos tailored for businesses across Nevada.
Our Las Vegas studio serves as mission control, where we assemble top-tier creative talent – producers, directors, camera crews, editors and more. No matter the project, we guide you through each step:
Pre-production – We storyboard concepts and scout locations that showcase the essence of your brand.
Filming – Our expert camera crews utilize state-of-the-art gear to shoot eye-catching footage on set or on location. We capture the heart of Las Vegas from dazzling Strip views to historic landmarks to the vibrant culture.
Post-production – Our editing pros add the final polish, integrating graphics, effects and sound to take your video to the next level.
The result? Cinematic quality videos to promote your business, engage your audience and make a lasting impact.
Beyond commercial shoots, we also deliver professional coverage for conferences, shows, galas and live events. Our team masters live streaming, multi-camera production and on-site editing for experiences produced with Vegas showmanship.
For business videos made with true Hollywood flair, IT STARTS! Media pulls back the curtain of Nevada video production landscape to unveil the magic.
Video Production Services
At IT STARTS! Media, we spotlight businesses across Nevada with a full marquee of digital services fit for the Vegas strip. As your partner in enhancing your brand's online presence, our all-star team provides:
Show-Stopping Website Design – We develop stunning, sleek websites to captivate customers and establish your brand aesthetic. Our designers incorporate cutting-edge features for engagement.
Scene-Stealing Content Marketing – Our writing pros generate compelling blogs, articles, social posts that position your brand as an industry leader. We craft engaging narratives that drive action.
Camera-Ready Video Production – Already discussed our cinematic video services, from commercials to live events. We tell visual stories that prompt viewers to take notice.
We collaborate one-on-one to build show-stopping inbound and outbound marketing campaigns. With the IT STARTS! advantage, your brand always takes center stage in the digital realm.
Pro Video Editing in Las Vegas
Our cast of exceptional video editors can take your brand's story from script to screen with Hollywood polish. With decades of combined editing experience, our pros have the insider expertise to produce show-stopping videos.
Our video team handles every phase of post-production like seasoned pros:
Story Structure – We construct compelling narrative arcs that captivate and engage viewers.
Pacing & Timing – With expert rhythm and flow, we build suspense and seamlessly transition between scenes.
Cuts & Transitions – We utilize slick editing techniques to immerse viewers in the action.
Sound Design – We mix and master audio for maximum dramatic impact.
Color Correction – For the cinematic look, we color grade footage to add mood and style.
Motion Graphics & VFX – We create sleek titles, animations and visual effects for added production value.
Formatting & Exporting – We deliver videos optimized for your preferred platforms and devices.
Our editors are creative visionaries with technical mastery over industry-leading software like Davinci Resolve Studio and Adobe After Effects. Most importantly, we'll collaborate closely to bring your vision to the screen. For blockbuster business videos produced in Vegas, our exceptional post-production talent always hits jackpot.
Top-Tier Video Production in Las Vegas
Step into the dazzling world of IT STARTS! Media, where Las Vegas's glitz and glamour fuse with top-tier video production. Our expertise spans a spectrum of visual storytelling tailored to captivate. Visualize your brand's spirit and journey unfolding in a Company Story Video, or see your latest innovation come alive in a striking Product Video. Our Commercial Videos are more than advertising; they're an enthralling visual experience for your viewers. In the whirlwind of Social Media Content, we create pieces that stand out in a sea of scrolls. Our Event Videos capture the vibrancy and energy of your occasions, preserving unforgettable moments. Recruitment Videos crafted by us act as a beacon for attracting stellar talent. With customized YouTube Ads, amplify your online presence, and let our Promo Videos be the drumroll for your next breakthrough. Our Testimonial Videos don't just endorse; they forge deep connections. And in the realm of Music Videos, we blend visual artistry with the rhythm of your sound. At IT STARTS! Media in Las Vegas, we're not just about shooting videos; we're about creating visual extravaganzas that echo along the Strip and beyond.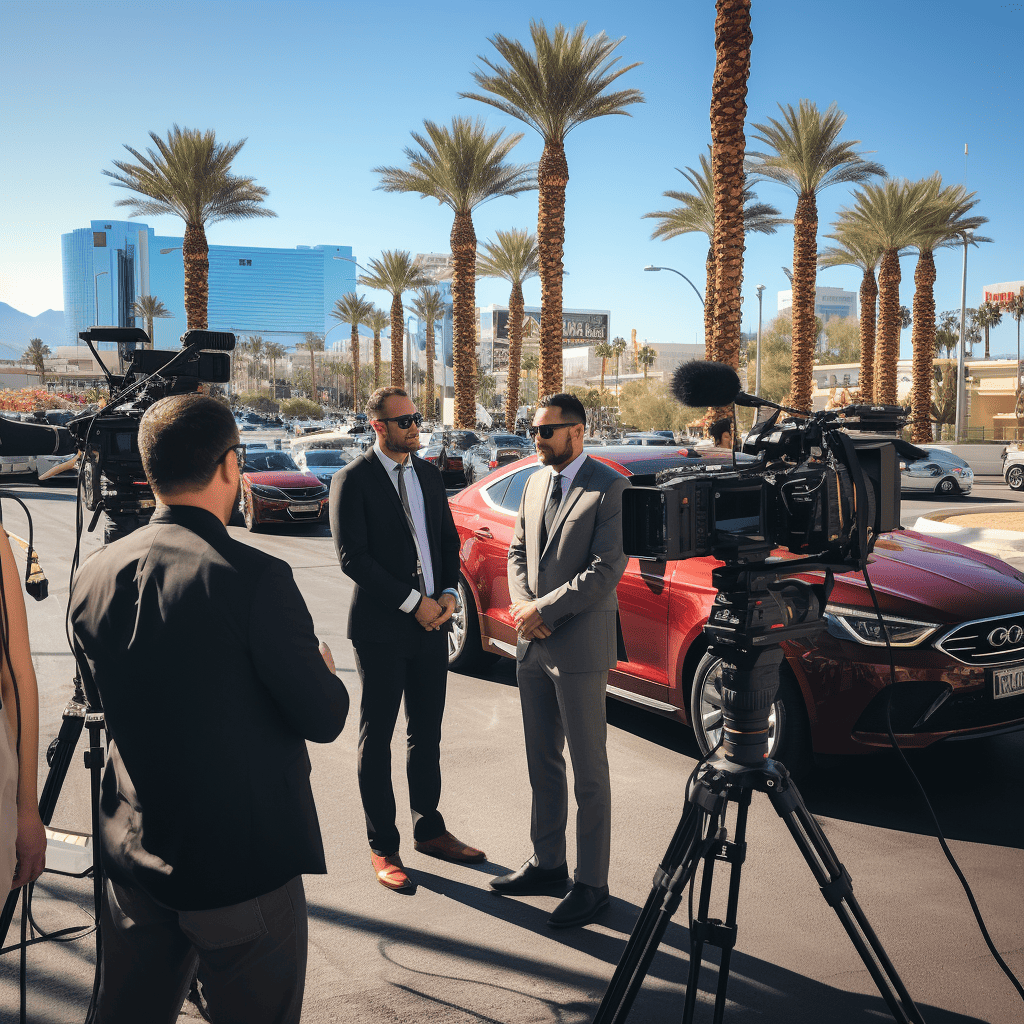 Las Vegas Commercial Content
In Las Vegas, captivating audiences is what we do best. At IT STARTS! Media, our team of video pros has produced show-stopping commercial content that helps businesses shine bright all across Nevada. No matter your industry, we've got the expertise to roll out the red carpet for your brand.
Our seasoned directors craft narratives that speak to your target viewers – whether that's an educational explainer to inform them or a persuasive promo to excite them about your offering.
We utilize our insider knowledge of the Las Vegas landscape to tell your story in an authentic, engaging way. From highlighting local landmarks to featuring real customers, we build a strong sense of place.
And with access to Las Vegas' immense production talent, we can make videos as elaborate or simple as you need – from a buzzworthy music video to an impactful talking head – our capabilities impress at every level.
At IT STARTS! Media, we don't just meet your expectations – we exceed them. We deliver commercial videos produced with Hollywood artistry but tailored to help you connect with local audiences.
In a city where standing out is the only option, let us catapult your brand into the spotlight with show-stopping videos viewers just can't ignore. Our crew will bring the glitz, the glamour and the wow-factor so you can steal the show in Las Vegas and beyond.
Get A Quote for Video Production in Las Vegas
At IT STARTS! Media, we make show business accessible by tailoring our world-class video production services to fit your brand's unique needs and budget. We recognize that every project, client and story requires a customized approach.
First, we'll have an in-depth consultation to understand your vision, goals and resources. Then our team of industry experts will map out a production plan that brings your vision to the screen within your parameters.
With our breadth of services – from pre-production storyboarding to on-set filming to post-production editing and distribution – we can scale our deliverables up or down while maintaining Hollywood quality.
Whether you need a full-scale video campaign or a simple testimonial, our customized solutions will showcase your brand in the best light. And thanks to our efficient processes, there are no hidden fees or inflated day rates. You'll get an all-inclusive, upfront quote outlining deliverables so there are no surprises down the line.
Let's Work Together
In the Entertainment Capital of the World, IT STARTS! Media is the go-to video production partner for businesses across Nevada looking to steal the spotlight. With nearly a decade of experience right here in Las Vegas, our reel proves we have what it takes to showcase your brand with show-stopping videos.
We've worked closely with companies throughout the Las Vegas Valley and beyond – from Fortune 500 brands to small startups, our roster runs the gamut. These long-term partnerships stem from our commitment to reliable service and top-tier quality – when you work with us, the results speak for themselves.
Our team has an insider's pulse on the people, stories and settings that give Las Vegas its reputation. We leverage this to produce authentic videos that win over local audiences and drive real results for our clients through engagement and conversions.
Whether you need a commercial spot, social media ads, or a corporate explainer video, we've got the expertise and resources to bring your vision to life. Let's team up to launch your brand into the spotlight and tell your story like only Las Vegas can. The cameras are ready when you are!
Join our mailing list today
Stay up to date on video marketing trends & more!