Explainer Video Services
Using an explainer video has numerous benefits for businesses, from increased customer engagement to higher conversion rates and more leads. An explainer video helps make complex concepts easier to understand, which can help customers learn more about a product or service and make informed decisions.
Explainer videos are also more attractive than traditional methods of communication, as they allow businesses to easily capture the attention of their target audience in a visually-appealing way. In addition, explainer videos can help build trust by providing customers with valuable information in an engaging format that encourages them to take action.
What Is An Explainer Video?
An explainer video is a short video that explains your product or business in a simple and engaging way. It is an important tool for explaining complex topics, processes, and products in an engaging and easy-to-understand manner. By using visuals and audio to simplify difficult concepts, explainer videos help viewers become more knowledgeable about a particular topic or product. IT STARTS! Media has the tools needed to create high-quality explainer videos that will captivate your audience to get results.
Types of Explainer Videos
We can create a video that fits your specific needs and goals. There are many different types of videos, each with its own unique purpose and style. Here are some of the most popular types of explainer videos:
Product Videos

are designed to showcase a specific product or service in order to promote its features. These videos can help to boost conversion rates by up to 144%, making them a great investment for businesses looking to increase their website traffic.

Tutorial Videos

show viewers how to do something, step-by-step. They can be used to teach new skills or help people use a product more effectively.
Custom Explainer Video
IT STARTS! Media is the best video production company in the business. We specialize in creating custom explainer videos that are both informative and entertaining. Whether you need an explainer video for your website, product, or service, we can help.
Our team of skilled pros will work with you to create a video that is tailored to your specific goals. A custom explainer video can provide a number of benefits. It can make the storyboard look more professional and help to communicate the message in an effective way. Additionally, custom voiceover and sound design can help to create an immersive and engaging experience for viewers. For this reason, IT STARTS! Media is the best explainer video company around.
Explainer Videos With Storytelling
Storytelling is one of the most powerful tools in an producer's toolkit. A good story can engage viewers, create an emotional connection, and make complex concepts easy to understand. That's why IT STARTS! Media specializes in creating explainer videos that tell a story and get results.
Our team of award-winning producers, designers, and writers will work with you. Creating an engaging and effective explainer video requires a careful approach. It is important to consider the audience, message, and format when creating the video. Additionally, employing storytelling techniques can be beneficial for making the video more captivating and motivating. Working with an experienced producer that offers different styles will produce a quality explainer video.
Which Type Of Explainer Video Is Right For My Company?
Choosing the right type of explainer video for a company is essential to achieving success. Having an explainer video that is consistent with the brand's personality and message helps customers understand what the business stands for. Additionally, it ensures the video content remains short and to the point. IT STARTS! Media is one of the best explainer video production companies, and we can help create a professional explainer video that will make sure your company stands out from its competitors.
Are Explainer Videos Effective?
Explainer videos are effective because they provide a quick and engaging way for consumers to learn about a product or service. The visual format of explainer videos allows complex messages to be delivered in an easy-to-understand manner, which helps viewers understand the product or service more easily. Furthermore, research has demonstrated that viewing explainer videos can lead to increased purchase intent by 97%, and an increased understanding of the product or service by 74%. IT STARTS! Media is one of the best explainer video companies around, and our expertise ensures that your message reaches its audience effectively.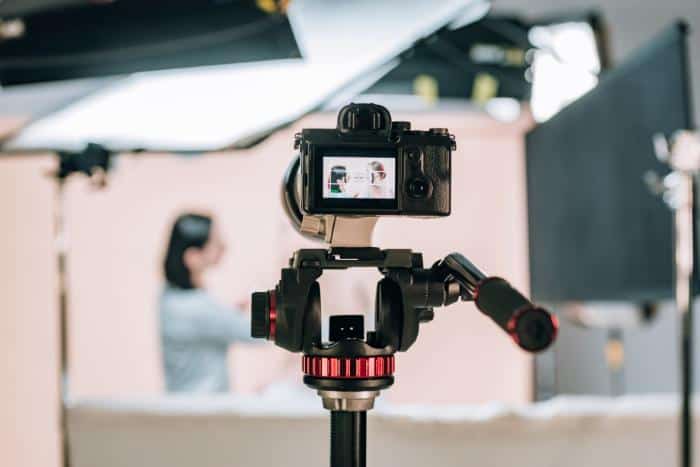 Let's Work Together
IT STARTS! Media can help create an engaging and effective explainer video that resonates with your audience. With our team of experienced producers, we can create explainer videos that are high-quality, simple, and easy to understand. We will use the latest tools and technology to ensure that the end product is of the highest possible quality. By equipping you with a polished explainer video, IT STARTS! Media can help you make a lasting impression on your viewers.
FREQUENTLY ASKED QUESTIONS
Join our mailing list today
Stay up to date on video marketing trends & more!