Premier Company for Event Videography Services
Event videography isn't merely about capturing moments; it's about telling a compelling story that resonates with the audience. Firstly, it's essential to identify your event's core objectives clearly. Secondly, a well-thought-out research approach ensures the video style aligns seamlessly with your event's theme and target audience. Lastly, every step—from script development and shooting strategies to the editing suite—matters. That's where IT STARTS! Media comes in. Our seasoned professionals can craft videos that not only capture your events but also translate them into engaging narratives.
Crafting Memorable Event Videos
Building a lasting impression through event video content hinges on tapping into the viewer's emotions. The content should not only captivate but also be easily digestible. Given the brief attention spans, brevity is key. At IT STARTS! Media, we specialize in various video formats designed to maximize viewer engagement at your events. Contact us now for a deeper dive into how we can make your event unforgettable!
The Value of Videographing Events
In today's digital landscape, event videos are indispensable assets for companies big and small. These visual narratives are a gateway for companies to introduce themselves to potential clients and stakeholders in a more relatable manner. Through the lens of emotional storytelling, we help capture and retain the attention of your target viewers.
Diverse Event Video Categories
Whether it's a corporate conference, a user testimonial, or snippets for social media buzz, IT STARTS! Media has got you covered. Our repertoire of video services includes everything from high-stakes meetings to community events. Each video format serves its unique role, adding different value to your marketing arsenal.
Creating Impactful Event Video Narratives
Before diving into production, pinpoint what exactly needs to be communicated. Simplify the messaging to its most essential elements. Next, identify who you're speaking to and aim for emotional resonance rather than information overload. Once you've got these basics down, talk to IT STARTS! Media. We'll guide you in creating a succinct but impactful video that cuts through the noise.
Event Video Checklist
Planning an effective event video involves a balanced approach between offering a solution and spotlighting your event. The clip should be compact, easy to digest, and action-oriented. Pre-production surveys and audience research are crucial to hone the messaging. To weave emotion and information effectively, look no further than IT STARTS! Media.
What Should An Event Video Include?
An exceptional event video commands attention, simplifies complex information, and stirs the audience to action. It should be a well-edited, visually appealing, and enjoyable mini-movie that captures the essence of your event or service. A finely-crafted video can be the cornerstone of your marketing strategy.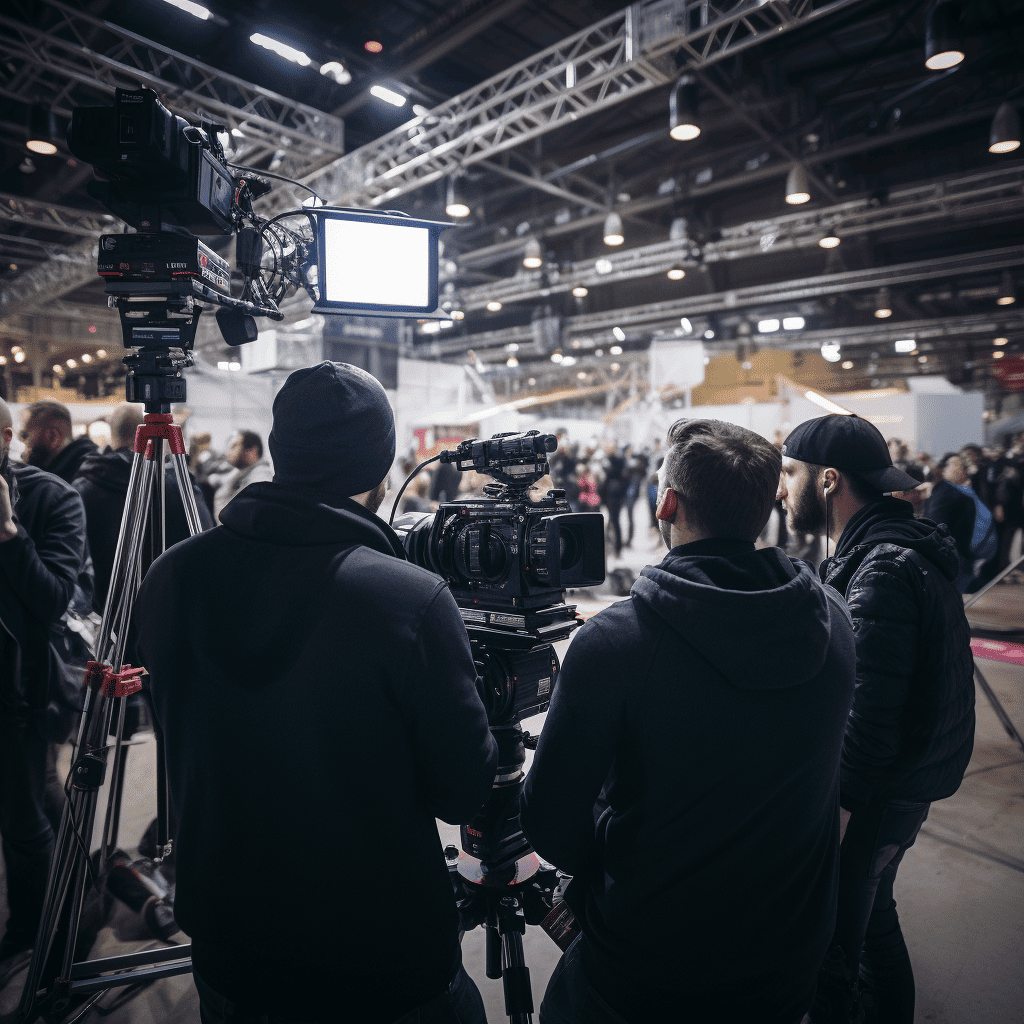 What Makes A Successful Promotional Video?
Event video services play a crucial role in helping businesses effectively engage with their target audiences and build brand credibility. A high-quality event video not only captures the viewer's interest but also provides valuable insights into the event's offerings, persuading the audience to interact further. The video should be streamlined, visually striking, and entertaining while delivering the core message transparently. Leveraging a top-notch event video, organizations can foster trust among potential clients, enhancing their likelihood of achieving success. IT STARTS! Media is your premier choice for producing compelling event videos that effectively spotlight your business's key events or services.
Why Choose IT STARTS! Media for Event Videography?
Among a sea of options, IT STARTS! Media emerges as the go-to choice for event videography. We invest time to understand your unique objectives and develop tailor-made videos that resonate with them. Our team comprises industry veterans who are as creative as they are strategic. With IT STARTS! Media, you're assured of quality and relevance in all your video projects.
Let's Start Filming Your Events
Our event video production services offer a multifaceted approach to implementing your company's video strategy. We deliver powerful visual narratives designed to captivate a broad audience and leave a lasting impression. By crafting top-tier event videos, we aim to elevate your brand recognition, stimulate viewer interaction, and ignite action. Partnering with us grants you access to unparalleled know-how in generating compelling visuals that seize viewer attention while narrating your brand story, consequently creating enduring impacts on your brand's reputation.
FREQUENTLY ASKED QUESTIONS
Join our mailing list today
Stay up to date on video marketing trends & more!