Best Video Production Agency in Sacramento
IT STARTS! Media is considered the best Sacramento video production company because of the quality of its services, its excellent track record, and its competitive rates. We offer a wide variety of services including video products, graphic design, marketing strategy, web design and development, motion graphics, and photography services. Our rates are highly competitive and we always strive to provide exceptional results for every client. With our focus on innovation and creative solutions for any project needs, our company is the best choice to meet all your video needs in Sacramento, California.
When "video production company near me" is a recurring theme in your search logs, paired with a hint of doubt, then cheer – your quest has successfully concluded.
Sacramento Video Production Services
IT STARTS! Media offers video production services in Sacramento for all your commercial productions and advertising needs. This includes a full range of services for clients, with a central location near Sacramento, CA and travel to all parts of Northern and Central California as well as the San Francisco Bay area.
Our expertise in corporate video production is not confined to a single locale; we proudly extend our services to companies and businesses across the Greater Sacramento area. Whether you are based in the bustling city of Sacramento, the vibrant communities of Arden-Arcade, or the thriving city of Roseville, we are here to fulfill your video production needs. Venture a little further to Yuba City or the picturesque South Lake Tahoe, and you'll find our dedicated teams ready to capture the essence of your brand. We are well-equipped to accommodate the diverse industrial landscape across these cities, ensuring a seamless video production experience. With a keen understanding of the local market dynamics, we craft compelling corporate narratives that resonate with your target audience, driving engagement and elevating your brand presence in the Greater Sacramento area.
Our expertise travels further down to the heart of Central California, where we serve organizations in the vibrant cities of Fresno, Bakersfield, Stockton, Modesto, and Salinas. Our seasoned professionals are adept at navigating the unique business landscapes of these regions, delivering custom video production solutions that drive your brand's message home. Whether you're based in the tech hubs of the Greater Sacramento area or the agricultural centers of Central California, our team is committed to bringing your corporate vision to life through engaging and impactful video content.
Video Production
Discover the magic of IT STARTS! Media, where Sacramento's vibrant energy meets unparalleled video production expertise! Our canvas is as diverse as the narratives we tell. Picture your business's heart and soul captured in a Company Story Video, or your latest creation magnificently showcased in a Product Video. Our Commercial Videos are more than just pitches; they are immersive experiences for your audience. In the fast-paced world of Social Media Content, our offerings are designed to captivate and engage. The essence of your events is immortalized in our Event Videos, capturing moments that matter. Attract the best in the business with our standout Recruitment Videos. Enhance your digital footprint with bespoke YouTube Ads, and let our Promo Videos be the heralds of your next big success. Testimonial Videos from us are not just reviews; they're narratives that connect and inspire. And for a harmony of visuals and sound, our Music Videos are an artistic journey. At IT STARTS! Media in the Sacramento Area, we don't just produce videos; we create visual stories that resonate through the City of Trees and beyond.
The stages of production include planning, filming, post-production, and distribution. Planning stages focus on story boarding and designing the video, while production involves filming and editing the footage. Post-production includes further editing and formatting of the footage while distribution makes it available online. We offer a wide range of professional video services to meet any need, from a music video to a full length feature film or television series.
Production Process
The production process is the first step in creating a video. It involves storyboarding, camera operation, and editing the footage to produce a finished product. IT STARTS! Media offers video services that can help businesses produce professional and high-quality video and television commercials. We have a team of experienced professionals who work hard to make your vision a reality. We also provide professional video services for live events in California and beyond, in a variety of formats. Our services include pre-production planning and coordination, on-site filming and recording, editing and green screen effects, as well as distribution solutions (streaming or DVD).
Video Production Services
IT STARTS! Media provides businesses with a range of services, including content marketing, website design, online marketing, and various other forms of video. Our experienced professionals deliver these services through various channels such as email, phone, and online chat.
Video Editor
We offer a range of services designed to help clients create high-quality video content. We have experienced video editors with the skillset required for all stages of production, including project management and editing. Our video editors are sharp, well-trained, and can meet deadlines while providing great communication.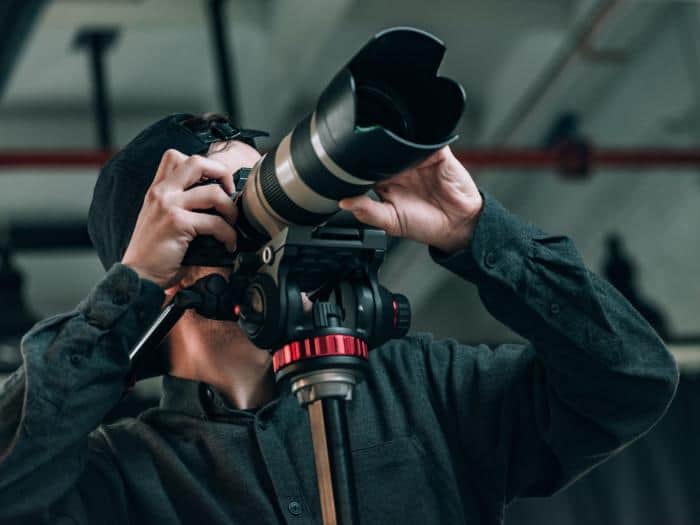 Commercial Content
We offer high-quality commercial production services in Sacramento, California. We have a team of experienced professionals who can help you create engaging and effective videos that will promote your business by telling compelling stories. We can produce videos of any type, including music videos, commercials, product demonstrations, testimonials, and more. We also offer a variety of other marketing services that can help you reach your audience. We offer two types of commercial content: educational and promotional. Educational content is designed to teach viewers about a product or service, while promotional content is designed to persuade viewers to purchase that product or service.
Video Producer Skills
A video producer manages a host of creatives in order to complete a project. This includes camera operators, grips, production assistants, onsite editors, DIT, onsite sound mixers, hair/makeup artists, assistant camera operators (1st AC), assistant directors, wardrobe stylists, photographers, and directors of photography. Other roles such as art director, property master, and stunt coordinator may also be necessary. Additionally, drone piloting and Steadicam operation may be required depending on the project type.
When working with larger projects, a production company may also hire technical directors and streaming technicians to handle the technical aspects of the job. An internet engineer may be needed for any online streaming requirements, while special effects makeup can help bring scenes to life with added realism. A line producer or associate producer can help oversee operations, while aerial video and key grip services are beneficial for recording shots from heights or difficult angles. Lastly, teleprompter operators can help ensure that actors remember their lines without having to look away from the camera lens during takes.
Get A Video Production Quote
When you're ready to get a quote for your project, we are here to help. We offer video services that are tailored to your specific needs and budget. We understand that every project is different, and we'll work with you to ensure that your vision comes to life. Our team of experienced professionals are experts in their field. Our company can help with video services by offering a wide range of customization options and services, such as production, website design, and advertising. With these customizable solutions, our clients can get the exact results they need.
Let's Work Together
IT STARTS! Media is a great choice for your video needs in Sacramento, California. We have produced hundreds of videos for companies in the area, and we have the resources and experience to create high-quality videos that will attract new customers for yours. Moreover, we provide reliable and trustworthy service and can offer website design as well as video services. This makes us an ideal partner for your video needs.
FREQUENTLY ASKED QUESTIONS
Join our mailing list today
Stay up to date on video marketing trends & more!